Goodbye, Darrelle
March 12th, 2014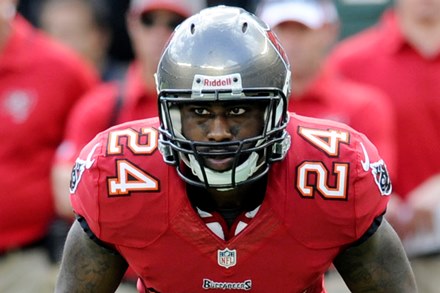 If the Bucs hadn't signed a Pro Bowl cornerback right now, Joe would be in the market for a guy that hangs drywall because of the holes Joe would have punched in the walls of his house, after learning of the news the Bucs simply threw all-world cornerback Darrelle Revis in the nearest retention pond this afternoon.
It is simply unconscionable in Joe's eyes to unload the best cornerback of our generation. It is very likely we will never see a cornerback this good to wear a Bucs uniform.
Yes, Joe knows Revis was scheduled to make $16 million a year. You want to know why Joe is not a capologist? Because the amount of spending on payroll does not equate wins and losses in the NFL. It just doesn't.
In a division with Drew Brees, Matty Ice and Cam Newton, throwing a guy like Revis in the ditch is, well, Joe cannot come up with a strong enough adjective that matches his rage.
Joe will try to be polite and not discuss this anymore. Just know that if Revis returns a pick-six in a playoff game, the sirens you hear will be firemen flying to Joe's house as he will have pulled a Pasco County stunt and set the neighborhood on fire in outrage.
Pardon Joe while he leaves for the bathroom to heave.