Happy New Year!
January 1st, 2014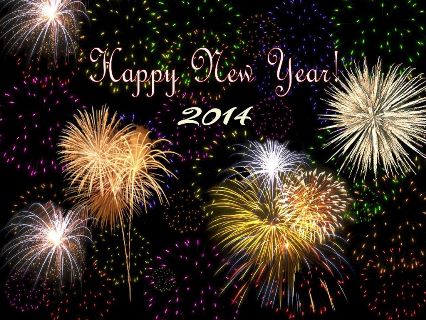 Yes, it is the year 2014. For some reason, Joe always is able to type even-numbered years better than odd-numbered years. Eh. Joe knows it is 2014 because his new neighbors in southwest Hernando County began shooting off fireworks at 6 p.m. last night.
Joe hopes all his readers have a prosperous new year. Already it is busy for Joe with the Bucs' comings and goings. Then there is the East-West Shrine game, Super Bowl Media Day and other things Joe will bang on his keyboard about to keep us all busy for the first few weeks of 2014. It should be a lot of fun.
Joe also hopes to debut a neat feature he has been working on for some months. More about that as the time nears.
Anyway, enjoy all the college football today. Joe will be at the Outback Bowl as has been his custom since 1998. Happy New Year, all!