Johnny Football Open Thread
December 31st, 2013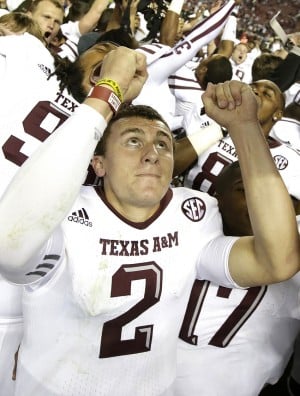 It's New Year's Eve, a time of hopes and dreams and alcohol and girls and parties. In other words, it's Johnny Football time!
Johhny Football takes the field tonight at 8 p.m. for the Chik-Fil-A Bowl against Duke.
Joe will be watching.
The NFL will be watching.
Joe sincerely hopes Team Glazer is watching.
Feel free to comment below on all things Johnny before, during and after the game.