Time To Quit Milking The Clock
December 12th, 2013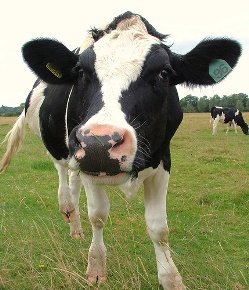 Just in case you missed it (Joe knows his readers slave away each day for The Man and may not always catch every word here), Joe did research to show how rotten the Bucs were offensively in the second halves of games.
This was never more evident than in the win over the bungling Bills, when the Bucs forced seven takeaways and still struggled to pile points on the Bills Sunday.
For the season, the Bucs average 5.15 points a game in the second half. Re-read that sentence again to let it sink in. Even Father Dungy would be appalled with those offensive numbers.
Part of the mystery for the woeful offensive last Sunday was uncloaked by Bucs quarterback Mike Glennon. Yesterday, Glennon said, in so many words, the Bucs offense took the foot off the gas in the final 30 minutes on purpose.
"When thinking of last week when you have such a big lead and your defense is playing so well, really, our job as an offense is to not turn the ball over and give them a chance to get back into the game and give them short field position," Glennon said. "That was a big mindset, we wanted to milk the clock a little and not give them a chance to get back in the game. We were up 24-3 and with how well our defense was playing, we had a confidence as an offense that we knew that as long as we didn't have any costly mistakes, we knew that our defense would take care of the rest of the game."
Now there are a number of ways of looking at this but in Joe's eyes, if the defense was playing that great, than one turnover, for example, with a three-touchdown lead shouldn't be an obstacle to trying to put points on the board.
There is an old football saying of "letting an opponent hang around." By playing turtle and going into a shell offensively, you are setting the table for your opponent to rally and get back in the game.
Yesterday, Bucs commander Greg Schiano stated emphatically that offensive points will be at a premium given how good the 49ers are. So this notion of playing not to lose — which Glennon all but admitted the Bucs were doing in the second half last Sunday — simply cannot happen, if by some chance the Bucs find themselves with a lead in the second half.
No more milking!