Revis Will Play!
December 1st, 2013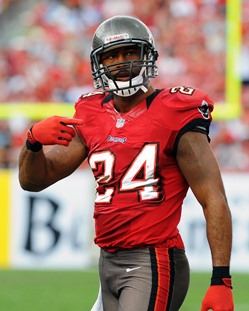 BSPN NFL insider Adam Schefter is reporting this morning that Darrelle Revis and his tweaked groin (in a bad way) will play today in Charlotte.
This is great news — on top of today's return of Mason Foster and Dashon Goldson to the starting defense.
The Bucs will have all their defensive playmakers on the field. Now it's time to make some plays.