Gameday Tampa Bay
December 22nd, 2013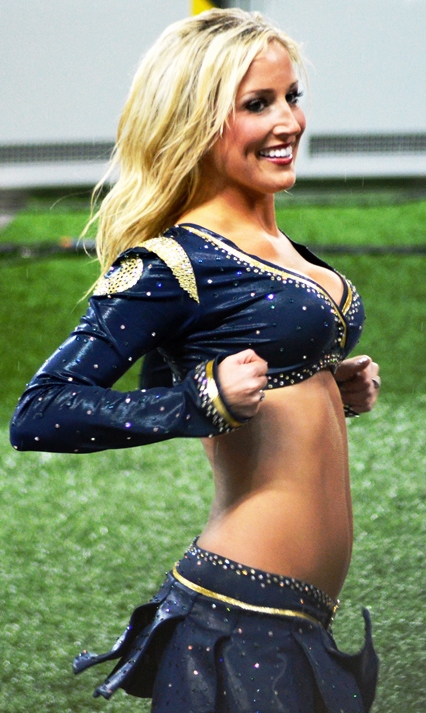 Game 15
Bucs (4-10) at Rams (6-8)
Kickoff: 1 p.m.
TV: WTVT-TV, Channel 13, locally. Outside the Tampa Bay area, DirecTV Channel 711.
Radio: Buccaneers Radio Network (in Tampa WFUS-FM 103.5, and WDAE-AM 620); SiriusXM Channel 110.
Weather: The weather in St. Louis has been positively miserable. When Joe landed Friday it was 68 degrees and before you knew it, it was in the 40s and raining. Saturday was in the mid-30s and absolutely pouring in a bitter wind. Joe knows this sounds sick but last night it was 31 but with no rain and no wind and it actually felt warm. Joe has no clue why anyone would tailgate for this game as it is a downtown stadium with plenty of watering holes (and a casino across the street) within an easy walk. For the crazies who will tailgate — the game will be played in a climate-controlled dome — temperatures will be in the low 30s under partly cloudy skies, per AccuWeather.com. After the game will be about as bad.
Odds: Per FootballLocks.com, Rams -4.5.
Outlook: Joe isn't really sure how to gauge this game. On one hand the Rams have no quarterback to speak of. If you are afraid of Kellen Clemens, then that tells Joe you are a recluse and scared of your own shadow. What does scare Joe is the Rams' running game and the Rams' front seven. The Bucs struggled with physical teams and the Rams are in the same mold as the Lions, Stinking Panthers and 49ers in that the Rams defensive line is scary good, led by the mighty Robert Quinn at defensive end, who is starting to become an absolute manbeast. Chris Long isn't too shabby, either.
What will help the Bucs is that the Rams' weakness is their secondary. Joe doesn't expect the Bucs to be able to run the ball much today. If they couldn't run on muscle-bound defenses like Detroit, Carolina and San Francisco, then Joe surely doesn't expect that streak to be broken this afternoon.
So that means that the game is in the hands of Bucs rookie quarterback Mike Glennon. Let's see if Glennon finally has figured out how to throw consistently against a good pass rush. That will be the critical key for the Bucs.