Bucs Scrambling For A New Running Back
November 12th, 2013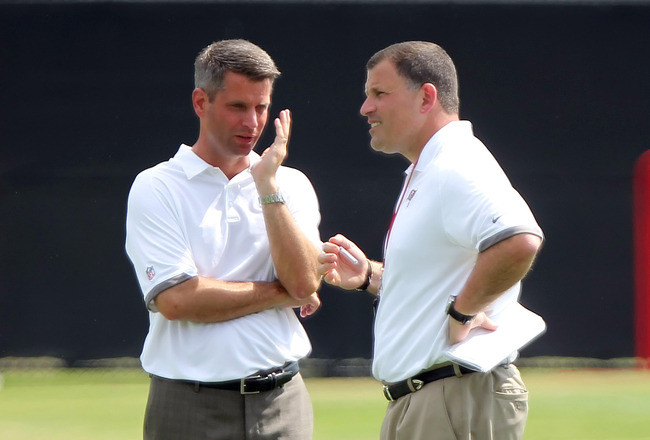 It's extra tough sledding when you lose a player at a key position during Monday Night Football. There's less time to find a replacement for the weekend.
Emerging running back star Mike James broke his ankle last night, and now the Bucs need a third running back fast. Don't think that's an important position? Consider the Bucs' No. 3 back last night, Bobby Rainey, an average Joe a couple of weeks ago, scored the game-winning touchdown against the Dolphins and set up the score with a breakaway run.
Throw in the fact that Brian Leonard is a little banged up and is coming off the most carries of his career in one game (20), and the Bucs never hand off to their fullbacks, the Bucs are scrambling. They've put three running backs on injured reserve in the past week.
Look for a signing no later than tomorrow. If the Bucs are looking for a veteran, former Buccaneer Man D.J. Ware and Ryan Torian recently had tryouts for the Giants.
As for Rainey, Joe has learned the Bucs like him in all phases: running, catching and returning. But given his new role, Joe doesn't look for him to be doin much return work.