"Almost, To Me, A Little Disrespectful"
November 4th, 2013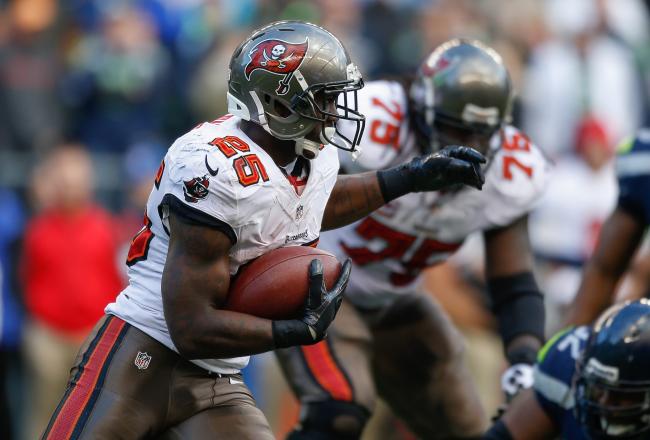 Joe remains stunned that Mike James' last touch in regulation came with 7:51 remaining. What?? The Bucs took their best weapon out of the game, rather than make Seattle stop him. Unthinkable!
James returned for a 2nd-and-9 run in overtime before the Bucs fizzled out and the game ended.
It seems Buccaneers Radio Network analyst and former Bucs tight end Anthony Becht also was stunned by James' lack of use late yesterday. Speaking on WDAE-AM 620 this morning, Becht explained that the Bucs' offensive decisions did not reward those who were succeeding.
"To me, you know, you got to that point in the game. It was 24 all. Things weren't going your way. You regroup. You kn0w, you get a fresh start and really you get back to your gameplan where you started the game. We ran the ball very effectively yesterday," Becht said.

 And it was almost, to me, a little disrespectful to the line and what the running back had done in this game to go out and start that overtime with a pass."
Joe agrees. What must the offensive line been thinking when the Bucs abandoned the run — with the lead — in the fourth quarter? Every head coach Joe has ever heard openly dreams of closing out games on the ground. That's a popular offensive lineman fantasy, as well. Keep in mind Greg Schiano spoke all last week about how the Bucs must have a renewed commitment to the run.
Enjoy Becht's full interview below. Plenty of interesting takes.