Report: Glazers Wanted To Keep Freeman, Needed Convincing
October 20th, 2013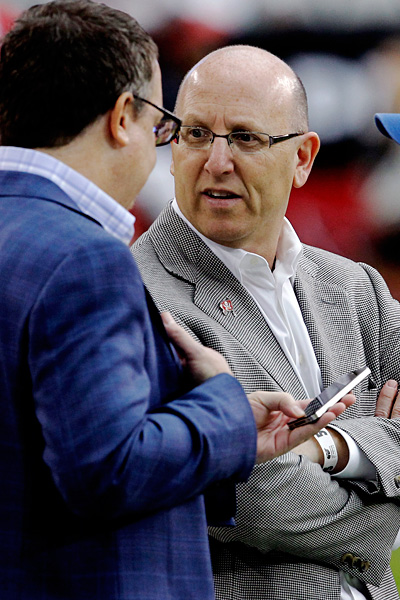 American sports icon Sid Hartman, the 93-year-old columnist for the Star-Tribune in Minnesota, has been doing his share of digging on the newest QB of his Vikings. And Hartman says his Tampa Bay sources revealed an organizational sales job that led to the defrocking of Josh Freeman.
In a video linked here, Hartman says Team Glazer initially was against making the move on Freeman and needed to be convinced.
"I know some people down there [in Tampa] that told that me the owners did not want to let [Freeman] go," Hartman said. "But when the coach and the general manager sat down with them and told them the problems they're having with him, and that he's wrecking the rest of the team because they don't have the morale, they don't have that, the players like him and all that kind of stuff, but they can't understand why he don't show up on time for practice, why he don't do different things."
Hartman went on to say he doesn't have much faith in Freeman changing his ways in Minnesota and made the comparison to lessons the Vikings learned with Percy Harvin.
Of course, Joe doesn't know what Team Glazer really thought about the Freeman move but it would make sense if they were apprehensive. Team Glazer knows what it paid Freeman this season, and they know that fans were told this season would be all about No. 5.