The Myron Lewis Era Is Over
August 8th, 2013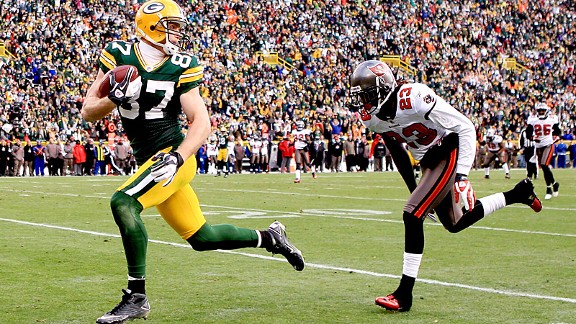 He was hurt, horrible and blessed with three years of NFL paychecks. But Myron Lewis will no longer torture Bucs fans.
Nine Lives Myron was waived this afternoon. Finally! Joe was starting to wonder what sort of lurid photos of Bucs hierarchy Lewis had in his possession.
Lewis managed to survive three seasons. Amazing, considering he did nothing but play well in the SEC, which made him a Bucs' third-round pick in the 2010 draft, the deepest draft of the modern era.
Gerald McCoy is a Pro Bowler and a franchise cornerstone from Lewis' draft class, but now Lewis joins second-round picks Brian Price and Arrelious Benn, and sixth-rounder Brent Bowden, as former Bucs from that draft. Mike Williams (fourth round), Cody Grimm, Dekoda Watson and Erik Lorig (seventh-rounders) also remain.