Santonio Holmes Can't Run
July 21st, 2013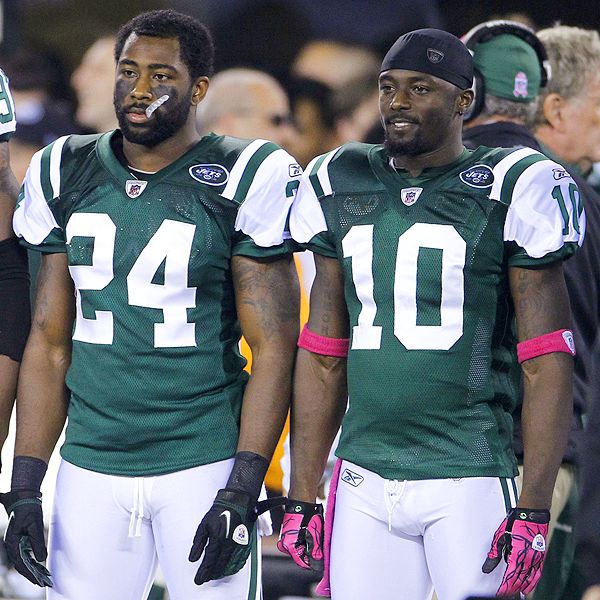 No, it's not too early to obsess about the Bucs-Jets, season-opener on Sept. 8 in only 49 days. But who's counting 😉
Great news from Jets camp emerged yesterday, when Jets beat writer Manish Mehta revealed New York's No. 1 wide receiver, Santonio Holmes, can't run.
@MMehtaNYDN

– 6 days b4 Jets 1st training camp practice, Santonio Holmes still can't do full weight-bearing running. He'll be placed on PUP list next week … Jets WR Santonio Holmes (foot) won't even definitively say that he'll be ready for the season opener against the Buccaneers on Sept. 8
That's a good thing, assuming Mark Barron can, in fact, cover the athletic tight ends he was drafted to shadow.