"Take Your Emotion Out Of Your Evaluation"
July 21st, 2013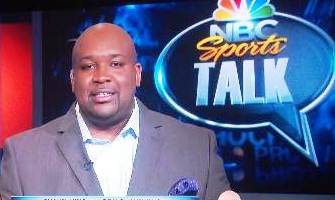 Stats are not for losers, says former Bucs QB Shaun King.
In an analytical and passionate take on Josh Freeman, King details why he's disgusted that the Bucs haven't inked Freeman to a contract extension already. King, one of three QBs to lead the Bucs to the NFC title game, dives into Freeman's numbers and last season's realities in the WDAE-AM 620 audio below.
"Take your emotion out of your evaluation," King advises fans.
King's logic is sound, but Joe can't quibble with those who aren't ready to celebrate an inconsistent QB with six career wins against teams with a winning record. (Catch King's full take with J.P. Peterson below.)