Darrelle Revis To Improve Pass Rush
July 6th, 2013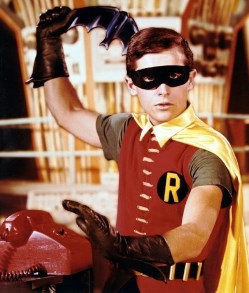 Yes, it is quite possible the Bucs have gone from the worst secondary to the best secondary in the NFL. Joe is doing his best to try to forget that heinous pass defense last year, but it's like having one of those nightmares where you swear your old man is yelling at you for something, only to wake up.
The Bucs' horror show of a pass defense is seared into Joe's brain and likely no amounts of alcohol or hours of counseling will be able to purge that from Joe's memory banks.
Although one could argue — for how many years now? — the Bucs pass rush is a question mark, Rotoworld.com NFL guru Evan Silva believes free agent pickup Darrelle "Robin" Revis is such a good cornerback (when healthy), he will even help the Bucs' pass defense. Silva explained while fielding NFL questions last night from his Twitter followers.
@dustinbuescher: Think Bucs have legit playoff shot? Does Revis make secondary that much better?

@evansilva: Yes x 2. He makes pass rush better.
Now this is something the co-host of "Movin' the Chains," Tim Ryan, heard exclusively on SiriusXM NFL Radio, told Joe this spring. Ryan said Bucs cornerbacks were so miserable, and wide receivers were so open at the snap of the ball just coming off the line of scrimmage, that opposing quarterbacks were able to get the ball off quickly, making it all but impossible for Bucs' defensive linemen to even breathe on a quarterback.
Ryan's theory, and Silva's as well, is that Revis (and likely, Johnthan Banks) will be able to cover receivers coming off the line right away, which will at least give Bucs' pass rushers a prayer of disrupting quarterbacks, or making them eat dirt.