Roundtrip Luxury Bus To Rays Games Only $9.95
April 5th, 2013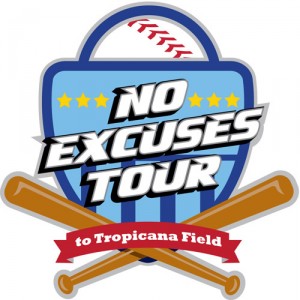 The famous $9.95 roundtrip chauffeured luxury bus to Tropicana Field is back for its third season!
Get your seat on the No Excuses Tour chauffeured luxury bus to Tropicana Field, courtesy of Paradise Worldwide Transportation, Lee Roy Selmon's and Joe, departing from Selmon's locations in Carrollwood and near International Plaza.
You get to ride in style — with beer and food in hand — and get dropped off right at the gate!!
Click on through to buy a seat and get all the details at NoExcusesTour.com.
Don't flush your gas and parking money down the toilet. More 900 fans have enjoyed the Tour. Get on board! Check out the BayNews9 video on the tour below.