Revis Coming To Tampa — For Physical
April 21st, 2013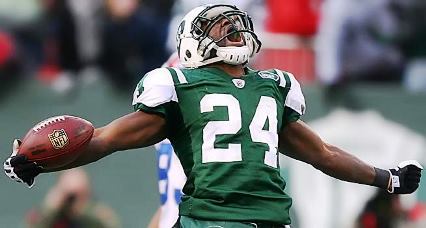 It's going to be a wild couple of days.
Per BSPN, Darrelle Revis is making his way to Tampa for medical testing tonight.
Also, per BSPN, the Bucs and Jets have agreed to compensation that includes the 13th overall pick this year and other picks, However, BSPN is not saying who's trading what additional picks where. Joe suspects there could be multiple picks swapped on both sides.
Joe will continue to update as the day goes on, of course.
Rockstar general manager Mark Dominik will be addressing media tomorrow afternoon. C'mon Mr. Barber, make Dominik's news conference a double-dose of secondary help.