Darrelle Revis Is Here!
April 21st, 2013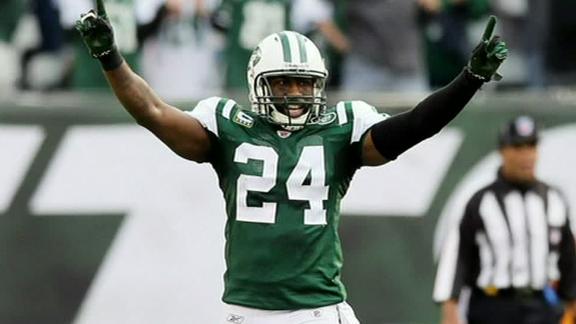 Joe knows Bucs fans the world over are breathless for any morsel of news concerning the potential trade of Jets corner Darrelle Revis to the Bucs. Remember, it's not a done deal, yet. But damn close.
How close? Consider the update from Woody Cummings of the Tampa Tribune just recently Twittered.
@RCummingsTBO: Bucs coach Greg Schiano is picking Darrelle Revis up at the Tampa International Jet Center right now … You'd have to think that if Schiano is picking Revis up this trade has to be all but agreed to
Indeed. Remember the last time the Bucs used Team Glazer's private jet to lure a free agent to Tampa Bay to wine and dine?
Uh, huh.