Bucs Sign Brian Leonard; Will He Replace Blount?
April 1st, 2013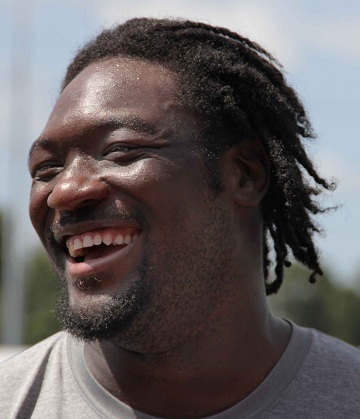 The Rutgers running back/fullback who starred in Ray Rice's shadow, Brian Leonard, will wear a Bucs uniform, so reports beat writer Rick Stroud of the Tampa Bay Times.
Leonard was a second-round pick of the Rams in 2007, and he was used there as a complement to Steven Jackson before getting traded to the Bengals in 2009. Leonard, 29, is versatile. He has 113 career catches and 174 carries with just one fumble. He's been a third-down back, a fullback, and a short-yardage back.
Joe wonders whether the New Schiano Order is preparing to oust LeGarrette Blount. However, Joe suspects D.J. Ware's roster spot is far more vulnerable.