Jets "Mistakenly" Want To Move Darrelle Revis
March 18th, 2013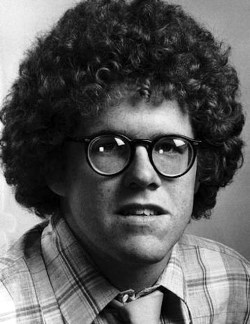 If it is Monday, that means the first thing Joe reads before he rubs the sleep out of his eyes and has his requisite caffeine is the must-read Monday Morning Quarterback penned by cricket-watching, scone-loathing, college football-naive, popcorn-munching, coffee-slurping, fried chicken-eating, oatmeal-loving, beer-chugging Peter King of Sports Illustrated.
Few writers have the kind of access and behind-the-scenes stream of information King has, and he frankly believes Jets general manager John Idzik is blowing smoke when he claims he wants studly cornerback Darrelle Revis on his roster.
I think when I see headlines about the Jets keeping an open mind on whether or not to trade Darrell Revis, I am heartened that they have not lost their minds. Then I think: They're just saying that. There's far too much smoke out there, and far too little whispering to sources off the record that Revis is going nowhere, for me to believe they aren't desperate to move him. Mistakenly, of course.
Joe will have more later on the Revis-to-Bucs chatter, but Joe must caution fans. If a Revis trade to the Bucs is going to happen, it is more likely to happen later than sooner.
Relax and enjoy the ride.