Bucs May Pay Dearly For Darrelle Revis
March 21st, 2013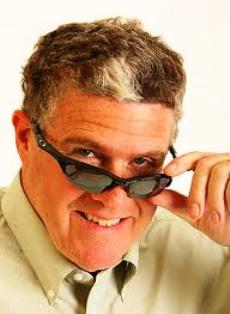 While most people are watching March Madness — upset alert, Bucknell leads Butler — and swilling beers today, Joe is still working Bucs news.
OK Bucs fans, should we take this news to the bank? Joe isn't so sure, but the latest Darrelle Revis-to-the-Bucs comes from unequaled NFL insider, cricket-watching, scone-loathing, college football-naive, popcorn-munching, coffee-slurping, fried chicken-eating, oatmeal-loving, beer-chugging Peter King of Sports Illustrated.
King was working his many, many sources behind the scenes at the NFL owners meetings earlier this week in Arizona and has come to be belief that Revis — who King termed both "problematic" and "damaged goods" — will eventually be in a Bucs uniform. And King says Jets general manager John Idzik will fleece Bucs rock star general manager Mark Dominik because the Bucs are so desperate for a cornerback.
The Jets, in discussions with Tampa, have apparently been stuck on acquiring the Bucs' first-round pick this year, as well as an additional choice, which would likely come in next year's draft. That would give New York the ninth and 13th picks overall this year.

But is that really the smartest way to go for the Jets? I don't think it is. I think it's much smarter for New York to try to get both Tampa picks in the 2014 draft, and to push for the Bucs' top two picks next season. With the likelihood that this is Rex Ryan's final season as head coach, and the certainty that New York will try one last time to make Mark Sanchez work at quarterback this year, it doesn't make much sense to draft a quarterback in the first round. What happens if the Jets pick, say, USC quarterback Matt Barkley, and the new coach next year — if there is one — isn't a Barkley guy? The Jets would be wiser to go for a 2014 first-rounder, giving the team two ones with the likelihood that the quarterback class would be stronger next year than this one. If they had to move up in the draft to get a passer, they'd have good ammunition.

The Bucs, meanwhile, would be poised to sign Revis long-term. Lots of numbers have been floated in the press in recent days, but I'm told Tampa Bay would be willing to pay Revis somewhere in the neighborhood of $15 million per year (with no state taxes in Florida versus a big chunk in New Jersey). Revis has proven in the past he won't sit idly by if he feels he's getting less than he deserves. The Jets paid Revis $32 million in bonus and salary over the past two years, and are slated to pay him $6 million in 2013. So if Revis knows there's a team out there willing to pay him more than double what the Jets would this year, how do you think he's going to react to being on a sinking ship without his contract being re-done by the Jets? Idzik, the rookie GM, hasn't been in New York long, but he'll find out how it feels to be skewered on the back pages of the tabloids if the team is losing and Revis is yapping regularly. Which he's not afraid to do. And that won't be pleasant.
Both a first and a second-round pick for a guy coming off an ACL surgery who has been known to hold out — and threaten to hold out — several times? That's a bit much.
Joe is starting to think Dominik may just play it smart and walk away from Idzik. Look, this draft is deep in many ways for defensive linemen and cornerbacks and Dominik likes to wheel and deal on draft weekend.
Dominik holds onto draft picks the way Joe would like hold on to Rachel Watson in the small hours of the night. Coughing up a first and a second-round pick for Revis doesn't seem to fit Dominik's history.
Since this draft is deep and teams are begging to trade down — and few want to trade up — rather than coughing up two high draft picks for Revis, trade and move up to get two first-round picks this year, grab Xavier Rhodes and Desmond Trufant, sign Brent Grimes and the Bucs should be set.
And let Idzik pound sand.