Shaun King: Pass On Darrelle Revis
January 28th, 2013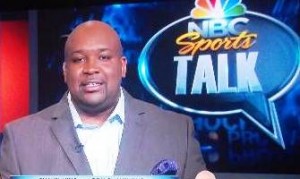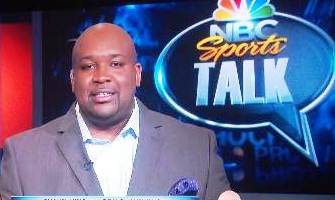 Like anyone who follows the Bucs, former Bucs quarterback Shaun King knows the Bucs need a cornerback worse than Joe needs a cold beer on a steamy Florida July Friday afternoon.
But that doesn't mean King believes Bucs rock star general manager Mark Dominik should back up the Brinks truck to the Jets front offices to lure Darrelle Revis and his healing ACL tear to Tampa Bay. King — one of only three quarterbacks to lead the Bucs to an NFC Championship game — explained last week on the "Ron and Ian Show," heard locally on WDAE-AM 620.
"If I am the Tampa Bay Bucs, I pass on Darrelle Revis," King said. "Not only are you going to have to give up a lot to get him, it is going to be under the estimation you are going to pay him as one of the top football players. He wants quarterback money. He threatened to hold out last year. I would pass. I would be hesitant not only for what I have to give up but what I would have to pay him going forward for him to be a member of the Tampa Bay Buccaneers.
"He wants to get paid. You can't knock him for that. But he wants to be paid one of the top players in the game. Maybe before the injury the deserved it."
King also spoke of Alabama cornerback Dee Milliner, one of the top cornerbacks in the draft and King seemed to suggest buyer beware with Milliner, who could be a reach at No. 13.
"Milliner is a good player," King said. "He has already been a physical corner, been good against the run and got better on pass coverage as the season went on. I think he is the best corner in the draft but I would grade him below" several others drafted last year.
This seems to back up what Joe has heard from NFL insiders. While one scouting source told Joe cornerbacks are "three rounds deep," there isn't an elite, top shelf, lockdown corner in the draft.
Thus, teams will get more quality by picking a cornerback in the second or third round as opposed to reaching in the first round.