Bucs Bumbling, Not Fumbling
December 22nd, 2012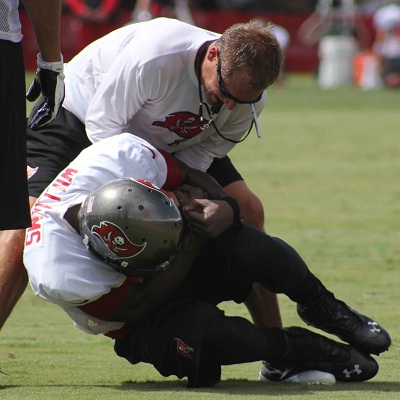 The arrival of the New Schiano Order brought a whip-cracking in key football areas: penalties and turnovers.
Greg Schiano explained that while he delegates plenty to his assistant coaches, he personally obsesses over all fumbles and penalties. And eliminating mistakes and turnovers is a constant priority of the regime.
Well, the Bucs have bumbled their way to become one of the most penalized teams in the NFL, in the bottom 25 percent of league.
However, the Bucs are on the verge of at least tying an NFL record when it comes to turnovers. Not once has a Buccaneer fumbled this season after catching a pass. And the one rushing fumble this season from Doug Martin should have been a touchdown in Carolina. (For those wondering, the fumbled away LeGarrette Blount-Josh Freeman exchange was not awarded to Blount by league statisticians.)
The ball security numbers are a real feather in Schiano's cap. And Joe must give a big nod to departing wide receivers coach P.J. Fleck, the new head coach at Western Michigan. "Psychotic" is the only word Joe can think of to describe Fleck's constant drilling of ball security from the day he arrived. "Chin! Chin! Chin!" and "Bite the football" was pounded into the offense, and Fleck routinely is seen physically chasing receivers or diving on top of them and trying to strip them — even long after a practice play is over.
Joe's not sure how Schiano will fix the penalties, but Joe's confident that will a huge priority this offseason.