Peter King Bows To Greg Schiano
November 5th, 2012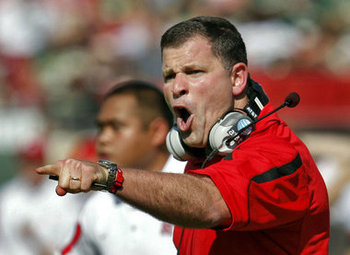 Popcorn-munching, coffee-slurping, fried-chicken-eating, oatmeal-loving, circle-jerking, beer-chugging Peter King, of Sports Illustrated and NBC Sports fame, has bestowed one of his highest honors to Greg Schiano, via King's famous Monday Morning Quarterback column.
King lauds for Schiano for his work on and off the field over the past few days and beyond
Coach of the Week

Greg Schiano, head coach, Tampa Bay. At 1-3 in the first quarter of the season, and then having Aqib Talib, his best cover corner, suspended on the eve of the Bucs' fifth game, Schiano faced the prospect of an embarrassing first season as he tried to transform a soft team into a competitive one. But in the next four weeks, Schiano, with an assist from GM Mark Dominik, continued to remake the team, dumping Talib and a seventh-round pick on New England for a fourth-rounder in 2013 and winning three of four games.

The 42-32 victory in Oakland continued to show that Schiano's way on offense can work. He's determined to be able to run the ball for big chunks in a league where offense seems to be increasingly measured by how gaudy their passing numbers can be. After half a season, Schiano has made his mark in a way the Bucs could have only dreamed of when they made him their surprising hire to replace Raheem Morris last winter.
Interesting thought by King that Schiano has reached or exceeded (to date) the dreams the Bucs had for him when they hired him, but Joe wouldn't go that far.
Joe suspects Team Glazer has gotten just what it expected when it hired Schiano: a competitive play-for-60-minutes team on the rise.