Parrish Fulfills Schiano's Prophecy
November 5th, 2012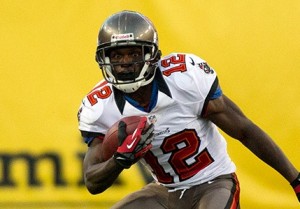 After the Vikings-Bucs game, Joe blasted The Roscoe Parrish Experience. It wasn't pretty and had been getting progressively worse.
But Greg Schiano stood tall last week and gave 30-year-old Parrish a massive vote of confidence.
Well, kudos to Parrish and Schiano, as Parrish was the real deal in Oakland busting out two strong returns, including one of 26 yards that helped set up the Bucs to take a 21-10 lead. 
It would be quite a boost for the already powerful Bucs offense if Parrish can get on a roll.