Mike Williams Has Been Flecked
October 11th, 2012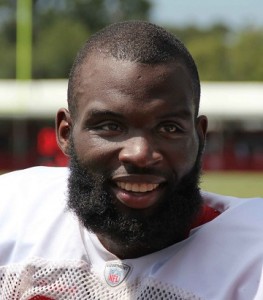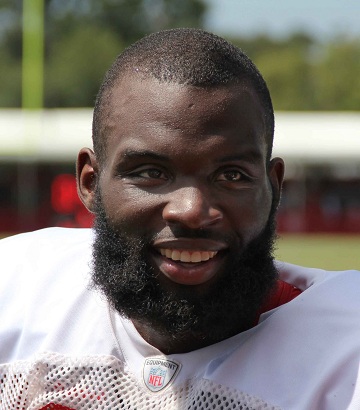 It's pretty clear to Joe that Mike Williams is back to his stellar 2010 form.
This season, the guy has displayed the great combination of hands, elite body control and speed that everyone saw in his rookie season, when his peers voted the fourth-round pick as the 80th best player in the NFL for the NFL Network Top-100 feature.
Joe still remembers watching the 2010 scouting combine. The standout overall receiving talents clearly were Dez Bryant and Mike Williams. Everyone else was a notch or more below.
Mike Sullivan raved about Williams yesterday, and how he's eating up coaching from one of the best wide receivers coaches in the NFL.
"He was open-minded. I think he started seeing some of the results. And I've just seen a young man that has a lot of potential, is getting better, has just a great attitude, a great spirit. I'm really excited that he's on our team," Sullivan said of Williams.

"P.J. Fleck does an outstanding job. He's one of the most technical, fundamentally sound teachers out there. He has given those guys some good tools, and they're buying what he's selling. A credit to great pros like Vincent [Jackson] and a young aspiring, soon, hoping-to-be-at that-top-tier — and he certainly has the tools and his head in the right direction — a guy like Mike Williams. He's been receptive to that. And they want to get better. They're not in this, 'I got all the answers.' They've been so willing to learn. That's made the job that much easier."
Joe was intrigued by the high praise of Fleck from Sullivan, who was the New York Giants wide receivers coach for six seasons.
Fleck, 31, a former 49ers wideout, also has taken major kudos from Greg Schiano for not just his work with receivers, but also his coaching of special teams.
Joe wonders whether the Bucs might be wise to make sure Fleck is locked up for a while. If the Bucs receivers continue to excel — where are you, Mr. Benn? — Fleck will not be a guy they want to let get away.