Welcome To Power Football
August 10th, 2012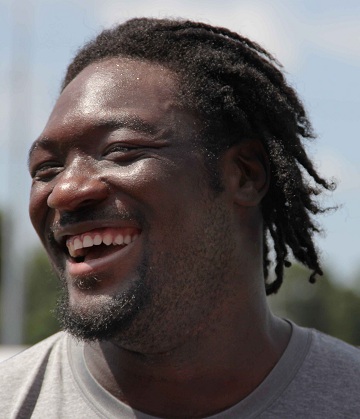 Yeah, it's preseason, but Joe sure appreciates the Bucs' attitude on their opening drive tonight in Miami.
Let's work backwards for a minute. At 3rd-and-goal from the Dolphins' 2 yard line, the Bucs took off their wide receivers and used the opportunity to impose their will on Miami. The next play was a two-yard, LeGarrette Blount run behind Carl Nicks, and the next was a Blount high dive into the end zone.
And this display of man-on-man combat was on the heels of Blount runs on first-and-goal and second-and-goal. 
Blount finished the drive with 30 yards on seven carries — a catch — and a touchdown. Doug Martin had a well-excuted draw on 3rd-and-2.
Freeman, who was not pressured by any shape of form, never threw deep, used Luke Stocker and Zack Pianalto, and Mike Williams flashed his YAC (yards-after-catch) ability for an 18-yard gain.
The leader of the New Schiano Order said the Bucs will be who they are tonight. And Joe loved the no-BS approach on offense.