Don't Read Into Shipley Signing, Says Schiano
August 21st, 2012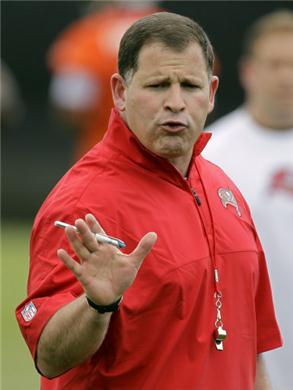 The leader of the New Schiano Order was in no mood to fuel conspiracy theories this afternoon, even though the dots are too easy to connect.
With the Bucs claiming wide receiver Jordan Shipley off waivers from the Bengals yesterday, many people — including Joe — were of the mind that the Bucs simply are not satisfied with the second and third string wide receivers.
Not so, says Schiano.
"I wouldn't say that it's in response to any need," Schiano told the Bucs pen and mic club today. "It's just if you have a chance to investigate a player that you liked you do it. Now is a time when we can do it. "
Well, the Bucs may not have "a need," but if the Bucs organization was truly content with its receivers, then, logically, there would be no need to take a flyer on a guy who is recovering from a knee reconstruction surgery following an ACL injury.