Bucs Not Looking For Another RB?
July 21st, 2012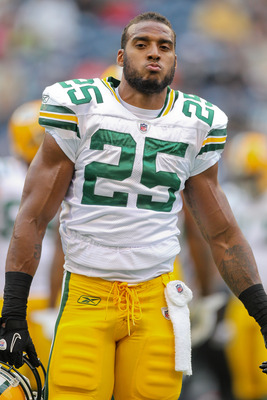 Forget the order, the Bucs' depth chart at running back includes Mossis Madu, LeGarrette Blount and rookies Doug Martin and Michael Smith, plus some guys that are apparent camp bodies.
That's not a lot of experience, especially for a team that seems to want to pound the ball like it was 1972, and for a team that has little experience at fullback. Joe can't remember the last time the Bucs had such young blood in the backfield.
Should they go get a veteran to compete and study up close?
ESPN NFC South blogger Pat Yasinskas says it's not happening, so he wrote in a live chat in response to a reader longing for Cedric Benson yesterday.
Sajid [via mobile]: Why dont the bucs sign cedric benson one year contract great fit with big O line teach blunt something could be a steal just like thomas jones back with the gruden era

Pat Yasinskas: They just invested two draft picks on RBs. Don't think they're looking for more right now.
Joe's written many times that Ryan Grant would be a sweet insurance policy, if he were to be on the roster when training camp opened. He finished on a high note last season and certainly the Bucs have the cap room to afford such a luxury — even if they have to cut him.
Joe's as excited as the next guy about what speedster seventh-rounder Michael Smith might bring to the table, but he's still a longshot to become a solid player in the NFL.
NFL Network recently reported that 10 of 32 starting running backs were lost for the season in 2011. Joe doesn't like those odds without a veteran back in the stable. Hopefully, the Bucs won't need one.