Next 48 Hours Critical For Jeff Fisher
January 5th, 2012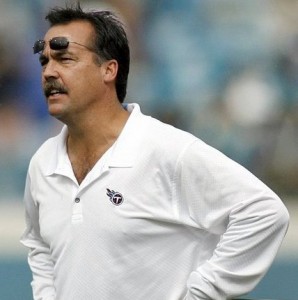 Joe knows that many Bucs fans are pining for former Titans coach Jeff Fisher to be named the next Bucs coach. With Fisher being heavily courted by Miami and St. Louis, it would stand to reason those two teams are the frontrunners for his services.
Armed with that information, it seems
popcorn-munching, coffee-slurping, fried chicken-eating, oatmeal-loving, beer-chugging Peter King of Sports Illustrated is of the mind that within two days, NFL types will know where Fisher is leaning, so King Twittered this afternoon.
@SI_PeterKing: I would assume we'll know the fate of Jeff Fisher, or at least his very strong leaning, within 48 hours.
Add to the intrigue that good guy Maoist Michael Silver of Yahoo! Sports yesterday wrote that there were two teams with head coach openings that "do not seem" interested in Fisher, Kansas City and Tampa Bay. Silver did not elaborate further.
Silver's information seems to back up what eye-RAH! Kaufman of the Tampa Tribune earlier this week said, that the suits at One Buc Palace are indifferent to landing Fisher.