Bucs In No Rush
January 16th, 2012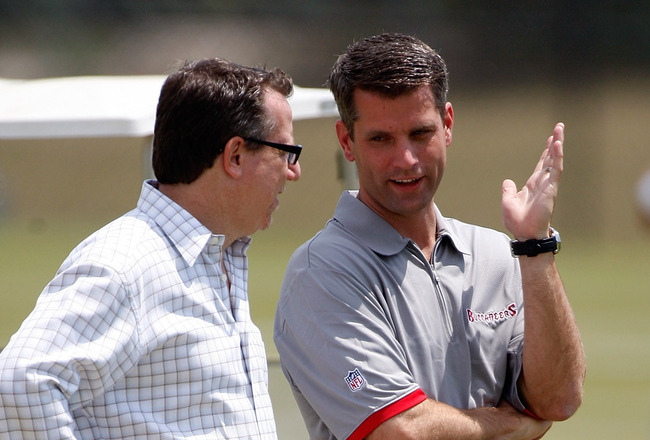 With six head coaching vacancies around the NFL following the 2011 regular season, and three already being filled by Jeff Fisher, Mike Mularkey and Romeo Crennel, there is seemingly a large pile of interesting candidates for only three remaining positions.
So why should the Bucs be in a hurry?
Longtime NFL writer, popcorn-munching, coffee-slurping, fried chicken-eating, oatmeal-loving, beer-chugging Peter King, of Sports Illustrated, touched on this and the Bucs' coaching search in his Monday Morning Quarterback column t0day on SI.com.
8. I think the Bucs could take 10 days to two weeks from now to hire a coach. Why, you ask? Why not? Where's the competition for jobs right now? If you can interview 13 guys and steal some knowledge about how your team is perceived and how certain coaches would coach your team that can help you when you finally hire the one you like the best, why not do it? It's like I said last week: There's nothing wrong with picking the brains of smart coaches to improve the quality of the product you put on the field. Al Davis did it all the time.
Of course, scoring the best possible assistant coaches is one reason to move quickly on a head coaching decision. A team doesn't want to be reactionary and rush into a head coach, but deciding last and late might not be a great idea, either.
It'll be interesting, and telling, if the Bucs move quickly this week to interview Packers assistants Winston Moss, Tom Clements and/or Joe Philbin.