Defending Raheem Morris
December 27th, 2011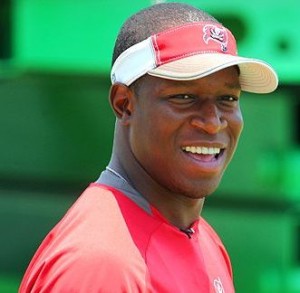 Just from listening to sports radio and reading various blogs and message boards in the Tampa Bay area, Joe can surmise that Raheem Morris has surpassed Rick Scott as the most loathed man in Florida.
These are tough times for Morris, who may be in his final week as Bucs coach, as the team is in the midst of a gruesome tailspin.
But Ryan Wilson of CBSSports.com has Morris' back. Wilson appears to be of the mind that Morris should return for his final year of his current contract.
Morris is right: it's not just about coaching. It's a confluence of events that have led the Bucs to this point. Just like last season, when the culmination sound football and a lot of luck led to a 10-6 record. Maybe Tampa isn't a 4-11 team 16 weeks into the 2011 season. But perhaps they weren't a 10-win outfit a year ago, either. More likely: they're somewhere in between. An average football team that had a run on good luck in '10 and a run on bad luck in '11. It happens.

But the NFL is, as they say, a bottom-line business. Which means blaming ill-fated bounces for your plight won't help you keep your job. And that brings us back to our original point: Morris, in all likelihood has a week left in his current gig.
But it may be too late. The season ticket base has been shrinking for a few years and if Morris comes back next year, as much as fans have turned on him, it wouldn't shock Joe if the season ticket base is halved.