Bucs Had A Fantastic Sunday
December 18th, 2011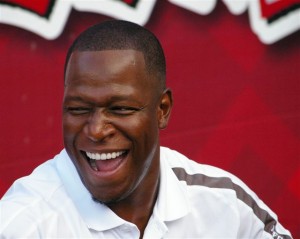 First, let Joe congratulate the Kansas City Chiefs for firing their third-year head coach Monday and jolting their team into an inspired victory against the previously unbeaten Green Bay Packers today.
In other developments, the Redskins and Panthers were kind enough to score victories Sunday and catapult the Bucs into a tie for the fourth-worst record in the NFL. 2012 draft position is looking brighter!
And with the Panthers win, the Bucs now sit in last place in the NFC South, which means they're all but guaranteed to play the lowly Rams and Vikings next season, bottom-dwellers of the NFC North and NFC West. In 2012, the Bucs will play the entire NFC East and the AFC West.
In Joe's mind, the Bucs head coaching job got a lot more attractive today.