Backup Quarterback Rudy Carpenter Activated
December 3rd, 2011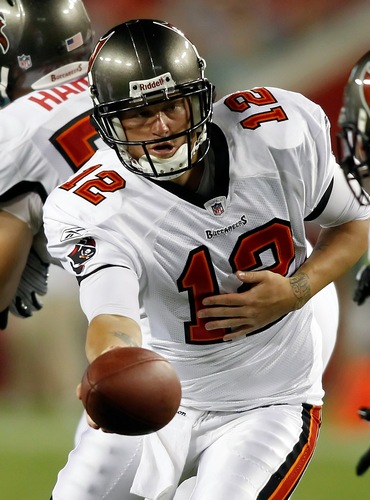 In a sure sign that Bucs starting quarterback Josh Freeman may not play tomorrow against the Panthers, or may be limited in playing time, the Bucs today activated third string quarterback Rudy Carpenter from the practice squad, per Woody Cummings of the Tampa Tribune, on the TBO Bucs Twitter feed.
The Bucs have promoted QB Rudy Carpenter from the practice squad just in case Josh Freeman can't go tomorrow.
If Freeman was healthy or the Bucs thought he could go, there's little doubt Carpenter would not be activated. What would be the point when you can have another player activated to add depth?
Will Bucs fans who attend the throwback game be witness to Josh Johnson's first start of the season?