Loss May Have Earned Morris Job Security
November 20th, 2011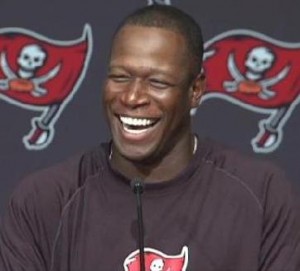 Now Joe's not trying to play cheerleader here. He certainly is never confused with Marlana Aref.
But Joe just thinks the way the Bucs played today will temper the shrill howls for Bucs coach Raheem Morris' head on a platter.
The Bucs committed to running the ball, and ran well. The Bucs passed well, probably the best all season. The Bucs were aggressive on both sides of the ball. The Bucs held one of the NFL's greatest offenses scoreless in the third quarter.
No the Bucs didn't win, and that was frustrating. Bucs players after the game were upset and wanted nothing to do with "moral victories."
But the way the Bucs played, as big of underdogs as they were, as hampered as the team is defensively, speaks to Joe that they were coached up this week.
Yeah, the Bucs lost. That sucks. But Joe is of the mind that in the end, Morris won.