Collapse Doesn't Apply To Special Teams
November 20th, 2011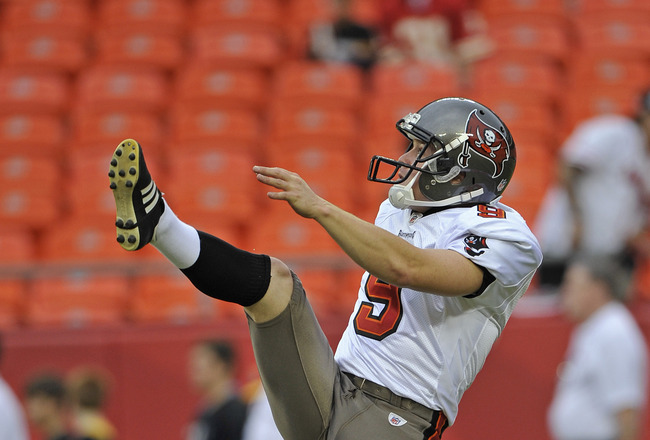 With all the ugly chatter surrounding the Bucs, Joe felt like injecting some happy talk. And about the only thing to crack a smile about is the Bucs' special teams.
Rich Bisaccia ran off to San Diego last offseason, but the Bucs' special teams haven't missed a beat. Michael Koenen leads the league in net punting average, a credit to his mad skills and an exceptional cover team. He's also near the top of the league in punts inside the 20 yard line.
Connor Barth is nailing field goals at a 90 percent clip. (Ironically, his predecessors Mike Nugent and Matt Bryant are drilling at a stunning 94 percent.)
The return game has been decent and consistent, and Sammie Stroughter coming back should help. If Preston Parker can't bust one soon, Joe would love to see "Run, Micheal, Run" Spurlock get another crack at what made him infamous.
Dwayne Stukes, Bisaccia's former understudy, deserves a high-five for leading the lone Bucs unit that hasn't regressed from a year ago. One might think the malaise that ails the Bucs offense and defense would infect the special teams, but there's been no hint of that.