The Bucs, London And One Buc Palace
October 21st, 2011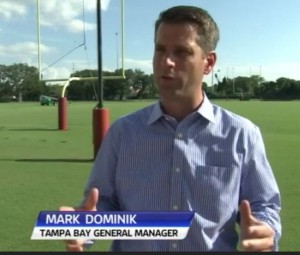 Joe usually doesn't link to videos where the Nazis who devise a website don't offer embed codes. If they don't want the masses to watch said video, why should Joe try to bail them out?
But this is different because it is so damned good. Sky Sports, which is basically Fox Sports for the rest of the world, spent a day at One Buc Palace to do a story on the Bucs playing in London.
Much of the video is a behind-the-scenes tour given by Bucs rock star general manager Mark Dominik.
It is WAY cool and the best Joe has seen. So Joe strongly recommends you clicking on the link to watch the video in its entirety.
(Hat tip Cork Gaines)