About 50 Percent More Real Football Coming
August 6th, 2011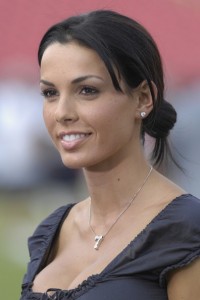 The preseason opener is always a glorious time, but the excitement never lasts long enough.
Starters are gone quickly and the drama fades fast, like when you realize the young lady you brought home was stuffing her bra.
But this year will be a bit different, so says Raheem Morris. Speaking at his Friday news conference, the defensive mastermind/head coach explained that the usual diet of 12 to 15 snaps for starters in the preseason opener is about to change. 
"You might want to get up to the 20s [in total plays]. Let these guys play a little bit because they missed a little bit of stuff," Raheem said.
Raheem said he expects the same amount of starters reps in Game 2 of the preseason.
Another byproduct of the asinine lockout. But barring injury, this should raise the fun-factor.