Dominik Monitoring Da'Quan Bowers On Twitter
July 7th, 2011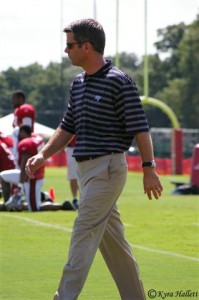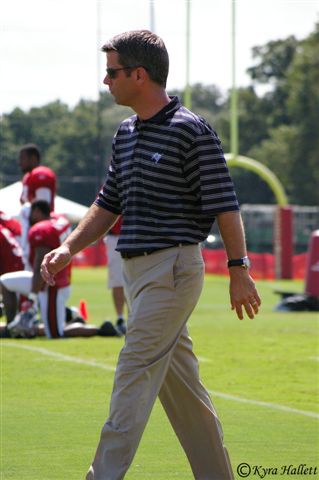 No stone goes unturned when it comes to rockstar Bucs general manager Mark Dominik scouring the universe to learn about players.
Asked today on The Dan Patrick Show for any kind of update on the somewhat mysterious million-dollar knee belonging to second-round pick Da'Quan Bowers, Dominik said his hands are tied during the lockout when it comes to monitoring and managing Bowers' injury and rehabilitation. But that hasn't stopped Dominik from using all angles, so he told guest host Mike Florio, of ProFootballTalk.com.
"I wish there was more that we could do. I follow him on Twitter," Dominik said, referring to Bowers and trying to gain any knowledge of his progresss.
Dominik went on to say, from various media reports, Bowers is "obviously" doing what he's supposed to be doing.
Interestingly, Dominik said Bowers had been rushing his rehab earlier in the year and when the lockout was briefly lifted the Bucs used that time to advise Bowers to "calm down and work on strength over conditioning."
Dominik went on to repeat his we-know-knees confidence in his training staff, referring to the team's success with Kellen Winslow and Cadillac Williams. 
Joe had to laugh when Dominik said he follows Bowers on Twitter. Knowing all the ridiculous personal information players are Tweeting, Joe just can't imagine Dominik sifting through all that BS.