Brian Urlacher Wants To Play Bucs In Tampa
June 24th, 2011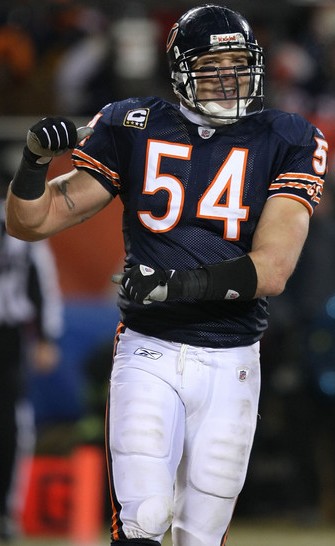 Just 37 days.
If only the NFLPA or the NFL owners can hold out 37 more days, this nonsense about the Bucs playing the Bears in London won't happen. That's the deadline the NFL has given all parties.
Should the lockout remain in place on Aug. 1, the Bucs will host the Bears Oct. 23.
Joe cannot find any Bucs fan who is in favor of the Bucs playing in England, short of the Bucs fans in the Tampa Bay or Orlando area that want other people to spend their money so he/she can watch the game at home under a sellout.
Well, one can add Bears linebacker Brian Urlacher to those disgruntled Bucs fans who are irritated about this home game overseas.
Appearing with Tom Waddle and Marc Silverman on WMVP-AM in Chicago, Urlacher went off on playing the Bucs in London rather than The CITS.
[Muffled laugh] "No, I'm not excited to go to London," Urlacher said. Traveling to Tampa "is a good trip, it's fun. [The Bucs] are less excited about this than we are. It takes away a home game for them. They are tough at home. Plus it will be hot. I don't understand why they do that. I am not excited to go to London, I will say that."
Joe understands how the NFL owners want to grow the game, but damn, grow the game where there is some interest or appreciation like Germany or Mexico or Canada. You don't see that used car salesman Bud Bad Hair Selig try to play baseball games in London, do you?
Yeah, Wembley Stadium is sold out for this each year but the vast number of fans in the stands are American expatriates who come from throughout Europe for the game and fans who fly in from the states as part of a vacation.
England is the country for bad food and kickball. Just give it up.