Aqib Talib The Coach
June 28th, 2011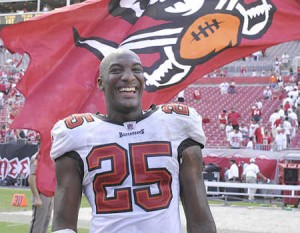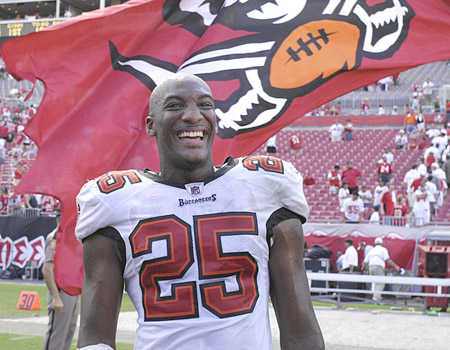 Like virtually every person in the Tampa Bay region that calls himself a sportswriter, Joe was at the IMG Academy for the first day of Josh Freeman's three-day minicamp, replete with classroom sessions, weight training and the dreaded two-a-days.
Joe could hardly find a player that was hating life, though Gerald McCoy did admit he was struggling with the Florida heat compared to the California heat he was battling throughout the offseason.
The players Joe spoke with generally seemed excited to be back with their teammates and to be on a football field again, albeit in shorts and T-shirts and using IMG football coaches rather than Raheem Morris and his staff.
Two things struck Joe: How players not thought to be leaders accepted leadership responsibility with the absence of their normal position coaches. They took over as substitute coaches of sorts.
One was GMC himself. He physically took rookie Adrian Clayborn under his wing, often showing him how to perform stunts and moves and putting an arm around Clayborn's shoulder like a father figure.
It really took Joe aback. Here was a guy who didn't even play a full season his rookie year, had many games where he was frustrated with the (lack of) coaching from Todd Wash, and now there was GMC giving Clayborn whatever knowledge he had.
Impressive.
Then, Joe had another surprise. Joe was talking with cornerback E.J. Biggers and Joe asked Biggers who was coaching up the secondary, like Freeman was the offense and GMC was the defensive line.
Biggers' answer? Aqib Talib.
"We are all young, somebody has to be the leader," Biggers said. "Somebody has to step up to the plate. What [GMC] is doing for his defensive linemen, we have guys doing that for the defensive backs, Talib. Yeah, he's doing that for the defensive backs. We help get each other better."
Like his teammates, Talib really seemed to be enjoying himself following the afternoon session. He was laughing and joking as he walked off the IMG football fields.
Sure didn't seem like a guy buried with worries.