How Far Off Are The Bucs?
February 7th, 2011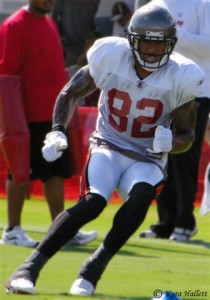 So Joe stuffed his face, drank Bass Ale and watched the Packers make big plays against the Steelers and take home another Lombardi Trophy on Sunday. Pretty good game.  
Then Joe had to listen the talking heads say over and over again that the Packers are the second youngest team in the NFL — a certain Tampa Bay club is the youngest — with a star quarterback and shot at a dynasty.
Joe does not think the Packers are a budding dynasty. Hell, if the Bucs beat the stinkin' Lions at home in December, Green Bay never makes the playoffs. Yes, Joe still feels the pain.
But the Packers win should be a slap in the face to Mark Dominik to alert him and Team Glazer that the Bucs are right on the cusp of a Super Bowl run, if management is willing to do what it takes to push the team over the hump in the coming months.
Any excuse that Bucs are young or they're still building the "lasting-contender" is bogus.  The Packers were young and ravaged by injuries, just like the Bucs. There's not much that separates all these teams. The Bucs have the available money and should have the urgency to win now.