Chris Simms' Failure Not Chucky's Fault
February 6th, 2011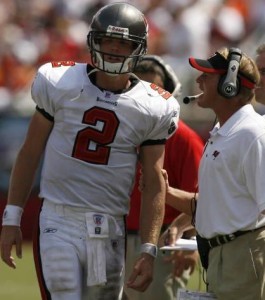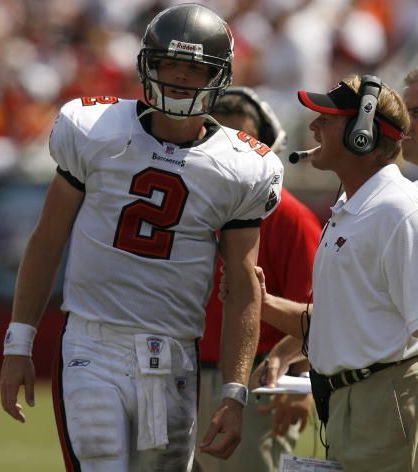 One of the main reasons why Team Glazer jettisoned Chucky with years left on his multimillion dollar salary was that Chucky could not develop or refused to develop a franchise quarterback.
Well, that may not have been Chucky's fault, per Steve Wyche of NFL.com.
Per Wyche, the reason why Simms failed in Tampa Bay was not because he wasn't tough enough or that that he didn't have the physical skills to do so. Per Wyche, Simms is not and was not a leader of men, so he wrote in a recent chat on NFL.com.
Jason, Tampa
I noticed on NFL Network you said Chris Simms played well at times but he couldnt inspire the other guys in the huddle? What did you mean by this other than that he played well but lost so you didnt want to give him credit?

Steve Wyche, NFL.com
Jason, this is a fairly common element of some quarterbacks. They have skill to make the plays but they don't have the 'moxie' to make everyone want to lay everything on the line for them. Joey Harrington is a prime example. He had all the skills and ability but teammates were never overly convinced that he was totally into it and could make all the plays. On the flip side, teammates would run through a wall for Drew Brees or Aaron Rodgers.
This is an interesting comment. Notice how Bucs players openly revere current Bucs quarterback Josh Freeman. You can tell that not only do they respect Freeman, but it appears they will run through the proverbial wall for him.
Though Joe never heard anything negative about Simms from other players, Joe never got the impression that he was their undisputed leader either.
On a separate note, Wyche better be careful. Phil Simms might try to punch him.