Will The Fans Come Back?
January 20th, 2011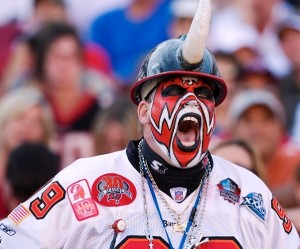 Earlier this week, Team Glazer, hearing the pleas of the fans, graciously slashed prices of thousands of seats in the upper deck of the CITS in order to help fans afford Bucs games.
But will this generous move be enough? Video star Anwar Richardson, wearing his trademark Budweiser Select shirt, and his Tampa Tribune colleague Woody Cummings, discuss in this TBO Bucs vlog whether fans will come back.
Please monitor the video and give Joe your feedback on what the TBO duo have to say.