"The Youth Is Catching Up A Little Bit"
December 5th, 2010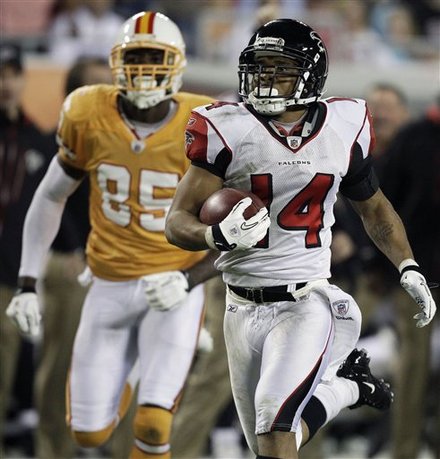 It seems Bucs color analyst Dave Moore was as sickened as Joe was by Quincy Black's late 15-yard horsecollar penalty, as Falcons running back Michael Turner was heading toward the sideline and seemingly a small gain.
"Let'em go," a frustrated Moore said after the game.
Three plays later the Falcons were in the end zone.
"The youth is catching up a little bit," Moore said of the Bucs' nine penalties.
The Bucs are going to be kicking themselves tomorrow looking at film. The Falcons were 7-of-12 on third down, and Tampa Bay just tanked Eric Weems' kickoff return for a touchdown.
Moore, a longtime special teams player for the Bucs, said it's much easier to accept a great return but he didn't put Weems' game-changer in that category.
"This was just guys missing tackles," Moore said.
Joe still can't believe Maurice Stovall missed that sideline tackle that would have put the Falcons on their own 26 instead of in the end zone.