Falcons 28, Bucs 24
December 5th, 2010
h1 style="text-align: center;">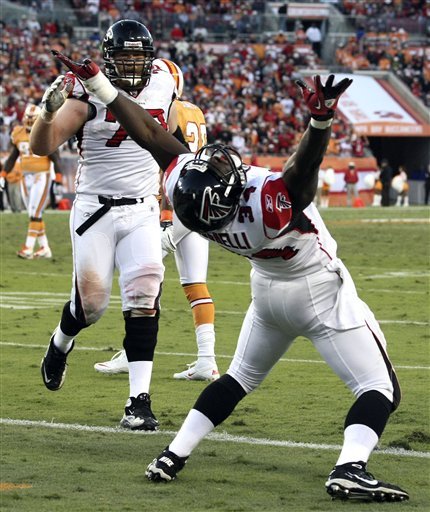 Nooooooo!
The Bucs choked.
Sorry. They've accomplished so much this season, even without knocking off a winning team. But they choked, leading by 10 at home in the fourth quarter in a game that would have changed the course of the season and possibly the franchise.
Joe's sick to his stomach. If Maurice Stovall doesn't miss a sideline tackle on Eric Weems, then he doesn't take it to the house and the Falcons are clawing to come back from 10 down in the fourth quarter instead of a Weems' 102-yard return that changed the game.
The crowd was raucous. "Matty Indoors," aka "Matty Ice" the Falcons' quarterback, was almost put on ice, often looking bewildered by the Bucs secondary and completing just half his passes and getting picked twice.
But almost ain't cutting it. The Bucs have high expectations for themselves, and Joe surely had them leading by 10 late.
Painful. Joe's sick. The Bucs can and should win their next three games. Going to be tough, though, if Jeff Faine doesn't return.
Check back often for plenty of coverage through the night on JoeBucsFan.com.