Playoffs Doubtful For "Our Buccaneers"
December 22nd, 2010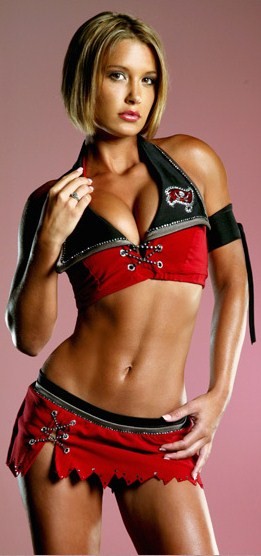 If Joe isn't watching the NFL Network (or gawking at photos of Rachel Watson), he's either listening to the King of All Media, Howard Stern, or Adam Schein and Rich Gannon, co-hosts of "The Blitz," heard exclusively on Sirius NFL Radio.
(Yeah, Joe knows Stern isn't on Sirius NFL Radio, but like Bill King and Rivals Radio, they all are on Sirius — a great, thoughtful last-minute Christmas gift to a family member or friend.)
The duo answered an e-mail from a Bucs fan about the Bucs chances at the playoffs and the duo weren't optimistic.
Adam Schein: That loss to Detroit was a killer Rich. I think that loss keeps our Buccaneers out of the tournament.

Rich Gannon: For the Bucs to make the playoffs they have to win at New Orleans the last week of the year and I just don't see that. The Saints will be playing a meaningful game too. New Orleans already punched them in the mouth this season. With the defense the way it is for Bucs, I can't see them coming out with a win.
This is what makes that loss to the rebuilding since 1957 Detroit Lions so painful. If "miserable" Drew Stanton can march the Lions down the field, imagine what Drew Brees can do?