Gerald McCoy "Probably" Out For The Season
December 12th, 2010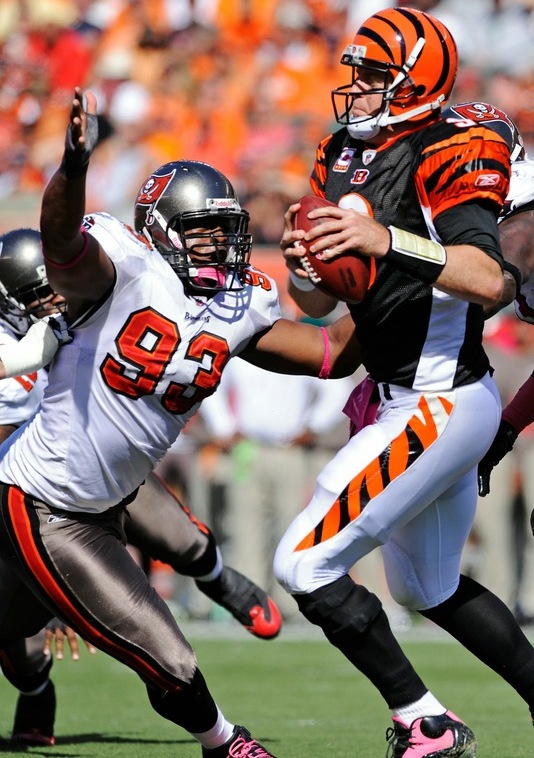 Bucs coach Raheem Morris was just speaking live on the Bucs radio network following the Bucs improbable win over the Redskins when he offered some dire news.
It appears defensive tackle Gerald McCoy is lost for the season with a torn bicep.
When asked about GMC's status, Raheem said that GMC was "probably" lost for the season but added that GMC will be evaluated by doctors when the Bucs return home from Washington.
Naturally this is terrible news for the Bucs. On a team riddled with injuries, another starter couldn't afford to be lost.
The Bucs, it appears, lost another key element.
Damn, Joe is bummed.