Raheem Morris: Coach Of The Year
November 10th, 2010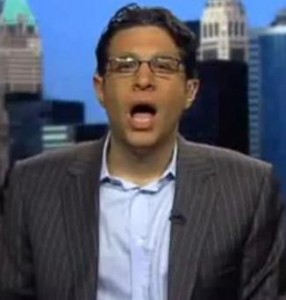 Though the Bucs are in the midst of a playoff run — and a "Race to 10" — as we have reached the midway point of the 2010 season, to this day there are a number of Bucs fans who still hurl obscenities at their computer screen over Peter King.
The Sports Illustrated columnist stepped out on a ledge and guessed the Bucs would win a grand total of two games this year. Many Bucs fans erupted in outrage upon learning this prediction.
But King was hardly alone. Adam Schein of Sirius NFL Radio and FoxSports.com also had an equally dire forecast for the Bucs, going so far as to call the Bucs "a trainwreck," believing the Bucs would fight the Rams for the first overall pick in the 2011 draft.
But things have changed. Schein, observed earlier this season attempting to board the Bucs bandwagon, is now on record as believing Raheem Morris is the NFL coach of the year, so he wrote on FoxSports.com.
Coach of the Year: Raheem Morris

I thought the Bucs would win five games – between 2009 and 2010. Tampa is 5-3 at the midway point. Morris finally took ownership of his staff and put the team in the hands of young Josh Freeman as the unquestioned leader. I think everyone who follows the league looks at the Bucs with a jaded view, wondering when they will collapse. Morris consistently has the Bucs ready, playing their best ball late in games.

Steelers coach Mike Tomlin is currently No. 2 on my list, and frankly more of a "1-A". Separating Morris from Tomlin was rather difficult. Tomlin's 6-2 start, while missing Ben Roethlisberger for the first quarter of the season, is incredible.
Joe agrees. To Joe's knowledge, Anwar Richardson of the Tampa Tribune was the first to float this in the MSM, although Joe was squawking about it the minute the Bucs beat the Bengals. As Richardson has said on a number of local sports radio shows, look at the Bucs roster and see if any player is among the top-five at his respective position.