Lay Off Gerald McCoy!
November 10th, 2010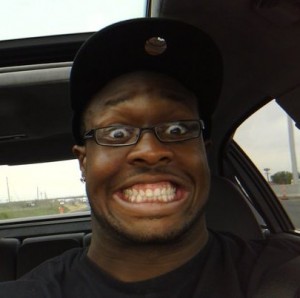 Joe feared that when the Bucs drafted defensive tackle Gerald McCoy third overall in the past spring's draft, he would forever be compared to manbeast Ndamukong Suh who was drafted by the Lions.
Some psychotic Bucs fans even went so far as to label GMC a bust before even the first preseason game kicked off, which to Joe is outrageous beyond words.
When GMC got off to a slow start — expected for rookie defensive tackles — certain haters began whipping Bucs fans into a frenzy, already claiming GMC was a waste.
Joe wrote many times GMC didn't have a solid veteran playing alongside him as Suh does. This seemed to fall on deaf ears.
Well, not the ears of Joe's good friend, Justin Pawlowski of WDAE-AM 620. Justin has evidence of how GMC is getting no help on the defensive line. In fact, Pawlowski believes GMC is actually playing quite well but the rest of the substandard Bucs defensive line is dragging GMC down.
I learned that Gerald McCoy is getting better and better every week and is becoming very fun to watch. After the last 3 years of keying in on Barrett Ruud, I have now shifted my focus to Gerald McCoy when the Bucs are on defense. I was pleased with McCoy's effort to get penetration into the Falcons backfield. I think it's easy for naive people to simply point to the highly touted McCoy when the Falcons were running all over the Bucs defense and when Matt Ryan has tons of time to throw, but that's simply not his fault. When I see McCoy getting penetration and right next to him I see Roy Miller get completely blown off the ball, you have two guys going in opposite directions, which, in turn, creates a huge gaping hole. McCoy did his job. This guy is going to be very good with better players around him. I'm not saying they are the same type of player, but watch Casey Hampton of the Steelers get penetration, but watch how his teammates take full advantage of his disruption. McCoy needs his teammates to take advantage of his disruption. Until they do, McCoy won't be viewed as a success.
GMC is starting to get the job done.
What puzzles Joe is how much Roy Miller has regressed. If Miller was playing anywhere near how well he played as a rookie, the Bucs may just be 6-2. The fact Miller has terribly regressed falls squarely in the lap of defensive line coach Todd Wash.
Simply put, with Brian Price, Kyle Moore, Miller and GMC all drafted in the first two days of the past two drafts, that's a boatload of Team Glazer's cash invested to rot away by not being coached up.
Is Wash up to the task?