Bucs' Best Game Was A Loss
November 10th, 2010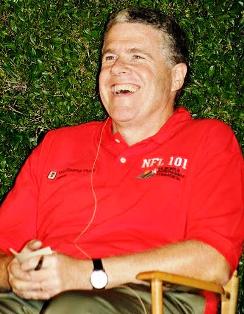 Joe understands how Bucs fans still wake from a deep sleep in a cold sweat, nauseous with the memories of Peter King claiming the Bucs would only win two games this season.
Strangely yesterday, King put down his coffee, pushed aside his bowl of oatmeal and forgot about shoveling popcorn for the moment to suggest the stinging loss to the Dixie Chicks Sunday was the Bucs' best game of the season.
That's what the SI.com columnist wrote in his MMQB Tuesday edition column.
"Can #Bucs fans feel like the team has earned some respect, despite a tough loss?"
–@BennyCline

Absolutely. That was the season's most impressive Tampa Bay performance to me. Coming back late against a good 6-2 team on the road, and losing because they couldn't convert a fourth-and-short near the goal line … for the Bucs, that's real progress.
A loss is progress??? Joe is absolutely confused by this. "Progress" would have been LeGarrette bowling over Falcons to score a touchdown to end the game Sunday.
It's hard for Joe to count a loss as progress when a team very clearly is in the hunt for a playoff berth.