Liking Arrelious Benn
November 15th, 2010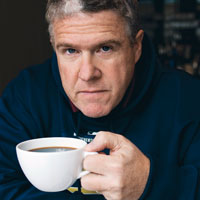 Joe wrote yesterday how Bucs wide receiver Arrelious Benn is busting out to become a real weapon for quarterback Josh Freeman.
Well, it seems Benn hasn't just caught Joe's eye. It seems Peter King, finished wolfing down spaghetti, chili and hot dogs recently, also noticed how Benn is becoming a force, and mentioned the Bucs rookie in his "Monday Morning Quarterback" column, a true must-read for NFL fans.
Arrelious Benn, stuck in Mike Williams' rookie shadow, with a good catch, move and stretch for a touchdown against the Panthers.
That's two touchdowns in each of the last two games for Benn. Joe will take that kind of production any day.